Casa Shalom has been reaching out to help kids at risk since 1996. In 2011 we started helping orphans in India and in 2022 became a Refuge for hundreds of Ukrainians.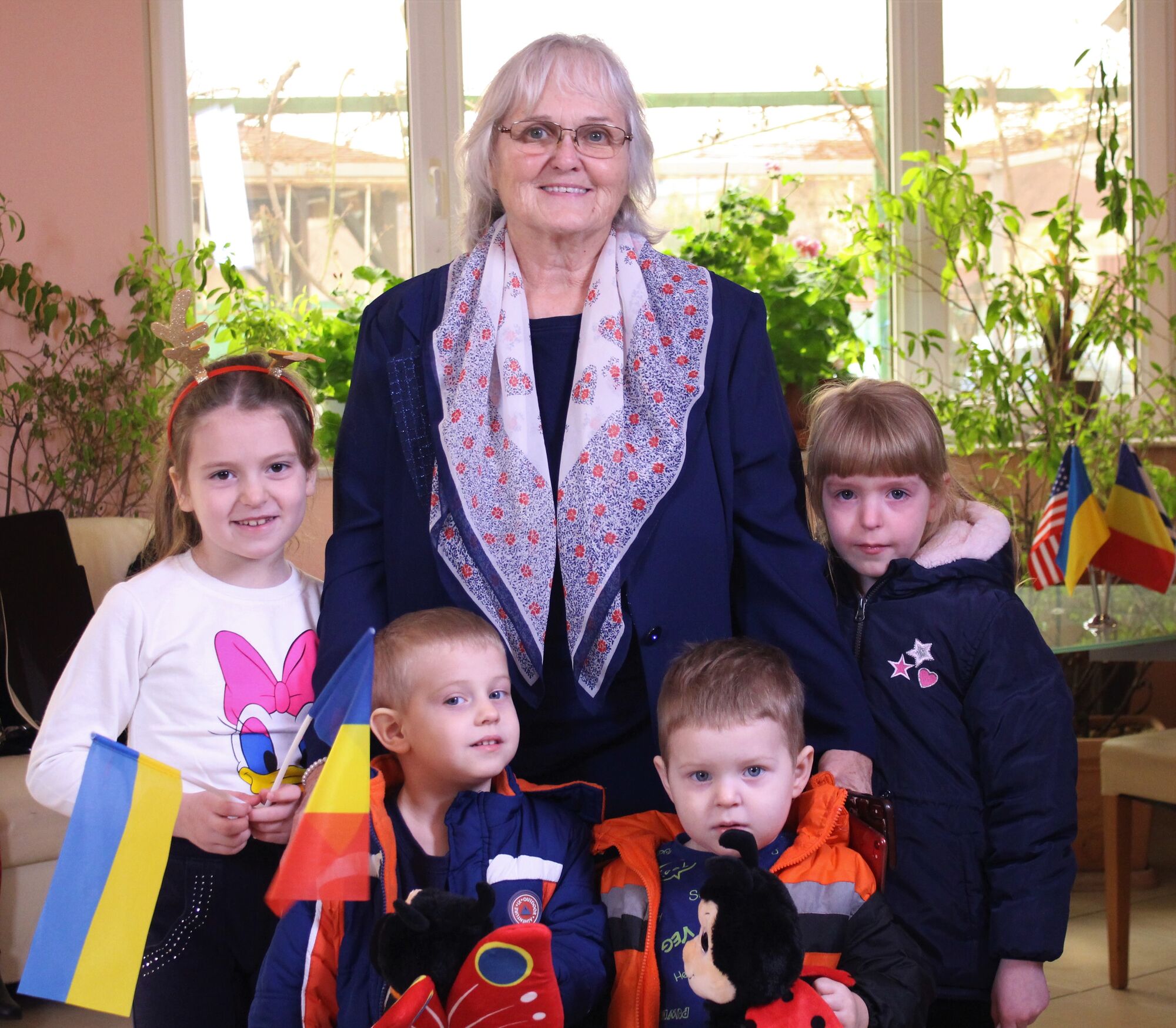 Becky with some of the Ukrainian Refugees in 2022
Every week we feed hundreds of poor people in Romania from the donations we receive here in Romania. We are so grateful for our Bucharest volunteers and sponsors around the world that make this possible.
Our priority last year was to help the Ukrainian Refugees. We have diligently worked since Feb. 24, 2022 to help over 1,000 people get to a safe country. We invite you to be a part of this outreach of love to the Ukrainian people.
You can donate on line with your credit card, through PayPal or send a check directly to our office in Virginia or to Christian Faith Ministries in Texas. HELP US MAKE A DIFFERENCE!
---
---
Casa Shalom Ministries, P.O. Box 4671, Charlottesville, VA. 22905
To contact us, send an email to casashalom@gmail.com
We will get a tax deductible receipt to you at the end of the year.
---
You can also send donations to Christian Faith Ministries in TEXAS.
---
Christian Faith Ministries, P.O. Box 50538, Denton, TX. 76206 - 0538
There will be a tax deductible receipt sent to you from CFM. Send a note and mark it for Casa Shalom.
---
We thank you so much for your support and prayers for this non-profit organization that has been touching lives in Romania for the last 26 years and in India the last 11 years.