​​​
Rebecca Dan Walsh, the founder and President of Casa Shalom
Rebecca is originally from the United States. She has spent half of her life living in Europe. Becky was born and raised in Maryland along with her eight siblings and will tell you her mother is the most amazing woman who could always out work them when they were kids. Becky's wholesome up bringing has been a blessing to her. She was not afraid to tackle difficult tasks or responsibilities when reaching out to the people in Eastern Europe. In 1981 Becky went to Germany as a missionary. During the cold war and until the Revolution in 1989 she was active helping needy people in most of Eastern Europe. She has amazing stories to share that will inspire anyone wanting to live a life of faith like she has the last 37 years.
In 1996 she founded Casa Shalom and for 13 yrs. ran a children's home with a team of dedicated Romanian workers and had many volunteer teams come from the U.S. Germany,and Ireland to help with the projects. We have also had volunteers come from New Zealand, Australia, Canada and Alaska. We thank God for all the people from around the world that stopped to visit and encourage us over the years. We have built many wonderful relationships with some awesome children of God.
Casa Shalom continues to reach out to the needy families in the villages in Romania where they help hundreds of children with food, clothing, shoes and children with medical problems. Their goal is helping families so that their children can stay with them and not end up being abandoned. Healthy children need to live in healthy families. When they help a family they are helping them to also become independent and learn to use their skills to provide for their families.
---
Rodica Socaci, our Casa Shalom Administrator since 1997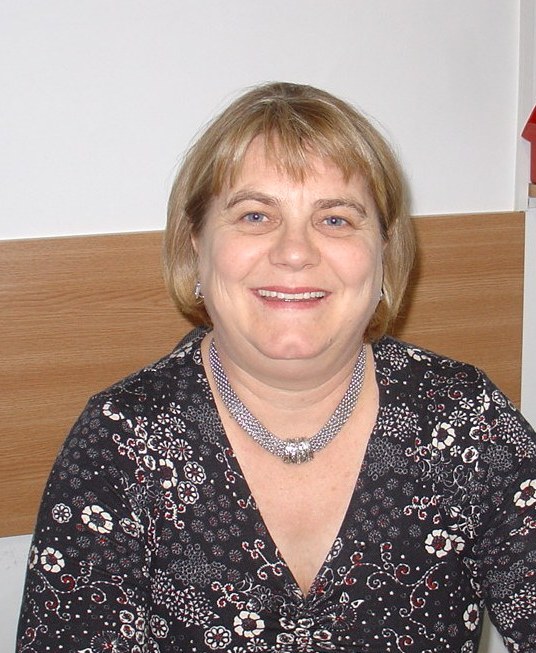 Rodica has done an amazing job of being our Casa Shalom Administrator.
We have worked together for 21 years. It's not easy running a ministry and dealing with all the bureaucracy in starting a NGO here in Romania. Rodica has always put the ministry first even when there wasn't finances for her salary. It is always amazing how God works. We can never out give the Lord and Rodica can tell you stories of how God has blessed her in so many ways.